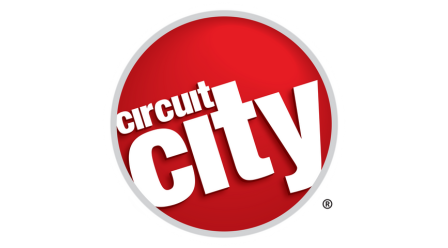 Circuit City Launches Series A Funding, Plans Corporate Partnerships to Address 'Gap' in Consumer Electronics Market
(MT Newswires) -- Circuit City said Tuesday it launched a series A funding round with plans for alliances with national companies to transform the consumer electronics shopping experience.
The series A funding round, targeting to raise an "undisclosed amount," will allow Circuit City "to further accelerate growth and scale towards a multibillion-dollar valuation in the years to come," Circuit City Head of Investor Relations Josh Ziegelbaum told MT Newswires in an interview Wednesday. "This particular opportunity is a private investment opportunity ... and it's open specifically to high net worth individuals and institutional investors. We are looking pretty much strictly for limited partners. However, we're open to strategic investors," he said.
The New York-based retailer will integrate its electronics expertise and brand recognition with various retail platforms, both online and in-store. The integrations will start online and in specific locations this year, followed by a broader rollout set for 2024. Its "Powered by Circuit City" collaborations will focus on store-in-store concepts to enable retail partners to capitalize on the growing market for consumer electronics, the company said.
As part of its "Powered by Circuit City" program, the company piloted its first partnership with JCPenney, said Ziegelbaum. "We are powering their online sales platform in the consumer electronics category and we're also in 288 select JCPenney locations," he said. "It just went live in this quarter of 2023, about five years since the relaunch of Circuit City," he added.
Ziegelbaum said Circuit City is also pursuing partnerships with various national companies in different categories beyond general retailers like JCPenney. "We are looking at large chains of hardware stores, potentially college bookstores, a variety of different industries that this could be applicable in," he said. "We intend on helping partners such as them to activate that category -- really take it over to provide a 'white glove' experience, to curate products that are appropriate for their clients, manage customer service, and give more margins to these companies in the category as well as make ancillary revenue that they otherwise wouldn't achieve."
In its statement, Circuit City said companies in various industries often "lack the necessary expertise and infrastructure" to tap into the market and that it's addressing the gap by offering access to its platform. "The partnerships are a collaboration of iconic brands, reflecting Circuit City's dedication to innovation and commitment to delivering strategic AI-driven solutions to an even wider customer base," said Circuit City Chief Executive Ronny Shmoel.
The company closed its last brick-and-mortar retail store in 2009 before launching a comeback in 2018 with an experimental e-commerce site. Established in 1949 as Circuit City Stores, the company implements a business strategy based on the four key pillars of e-commerce, B2B e-commerce, Powered by Circuit City, and Marketplace.
"We expect by the tail end of 2024 to launch our fourth and final pillar, which is Marketplace," he said. "It is a third-party marketplace for sellers in the consumer electronics category who can leverage the Circuit City brand, have access to our retail partners through 'Powered By' as well as our customer base," he said.
About Circuit City's financial health, the company has achieved "remarkable" success since relaunch five years ago and "in general has been profitable every year since relaunch," Ziegelbaum said. He declined to provide specific figures.
"With heavy amounts of organic traffic going to Circuitcity.com ... particularly post-COVID, we saw a very large influx in activity from direct-to-consumer and our B2B clients. We've seen -- even though the consumer broadly is soft here in 2023 and even somewhat last year -- the B2B segment has grown year over year since we've relaunched it," Ziegelbaum said.
Copyright © 2023 MT Newswires. All rights reserved. MT Newswires does not provide investment advice. Unauthorized reproduction is strictly prohibited.