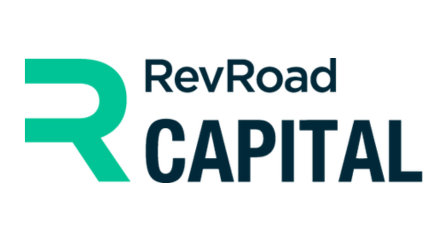 RevRoad Capital Closes Debut Fund at $61 Million
(MT Newswires) -- RevRoad Capital said Wednesday it has raised $61 million for its first fund, emerging as the largest early-stage venture fundraise in Utah's history, according to Pitchbook.
The venture fund's investors are entrepreneurs and operators in Utah and across the US, 30% of whom are women, according to a statement. The fund will support founders and teams in industries that include electric vehicles, artificial intelligence, software-as-a-service, and manufacturing, among other industries, the Provo, Utah-based company said.
"This fund primarily invests in seed stage companies raising anywhere from $2 million to $5 million typically," RevRoad Capital Executive Managing Director David Mann told MT Newswires in an interview. "We're looking at more and more AI companies and even manufacturing companies," Mann said, adding that the fund has already invested in five companies: Hypercraft, Particl, Kinectify, Halosight and Sierra Innovations.
"We will usually write between $1 million and $3 million checks into those companies, and we focus primarily on companies coming out of our sister company RevRoad, which is a sweat-equity accelerator that works with even earlier-stage companies," he said. RevRoad, started in 2017, helps companies form, develop, and get to markets, said Mann. It has 72 portfolio companies. RevRoad Capital then predominantly invests in companies coming out of RevRoad that are appropriate for institutional money, he said. RevRoad has been expanding outside of Utah, including opening an operation in Florida.
"The reason we formed the fund is we're now starting to have a number of very successful companies to come out of RevRoad, and we would rather accelerate their growth with our own capital than send them off on a fundraising effort that is very time-consuming with other institutional investors," he said.
The $61 million raised represents a key accomplishment just a year after the fund was launched and during a time of rising costs of capital, RevRoad Capital Managing Director Rachelle Morris told MT Newswires. "It's been a terrible environment for venture capital fundraising in general, and this [fundraise] is a testament that there is a gap in venture," she said.
When asked how companies were chosen, Mann said each company undergoes an extensive due diligence process, and there's a two-year engagement between RevRoad venture services and the companies. "We want to make sure we're investing in companies with massive market potential," he told MT Newswires. Ideally, the companies receiving investment have more than $1 million of annual recurring revenue as that's the "best proof of evidence that they have the product market set," Mann said.
RevRoad consists of a small team of directors who are all operators and who have decades of experience starting and scaling companies."The reason we make larger seed stage investments through the $3 million check, typically, is that we invest a lot of our own time into each of these companies," said Mann. "[We] try to transfer best practices from Amazon, Google, Microsoft from a number of startups we scaled through the RevRoad ecosystem through our own ecosystem."
Copyright © 2023 MT Newswires. All rights reserved. MT Newswires does not provide investment advice. Unauthorized reproduction is strictly prohibited.