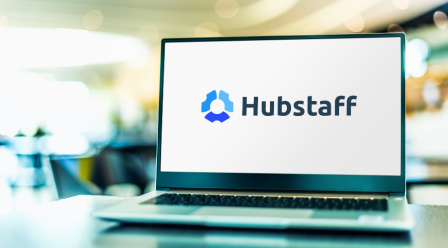 WestView Capital Partners Invests in Workforce Management Software Maker Hubstaff to Expand Remote-Work Productivity
(MT Newswires) -- WestView Capital Partners made a strategic investment in Hubstaff as the workforce management software company capitalizes on growth in remote work.
Financial terms of the investment were not disclosed in a statement Monday from Hubstaff. The Boston-based company's platform features time-tracking software, timesheets for employees and contractors, and productivity gauges. WestView Capital targets investments of up to $100 million in companies with revenue of at least $10 million.
"We're seeing an acceleration of existing, strong tailwinds pushing the trend of remote and hybrid businesses. The desire for this type of work was already growing, but COVID moved the adoption curve forward by five to ten years," Hubstaff Chief Executive and co-founder Jared Brown told MT Newswires in an email late Tuesday.
Matt Carroll, managing partner at WestView, and Kevin Twomey, principal at WestView, will join Hubstaff's board of directors.
Remote work exploded during the COVID pandemic as mass lockdowns forced millions of people to work at home and away from their offices. About 35% of US workers are working from home all the time, according to a Pew Research Center survey released earlier this year. That percentage was a jump from 7% before the pandemic, although down from 55% in October 2020.
Instacart, Ring, and Century 21 are among the roughly 95,000 businesses worldwide that use the software-as-a-service platform, Hubstaff said on its website.
"Spending in the HR technology space continues to rise, and we're seeing increased interest from companies of all sizes. Leaders know there's a workforce crunch, so they prioritize retention strategies and work to make themselves more attractive to new hires," Hubstaff Chief Technology Officer Alex Yarotsky told MT Newswires by email.
"Our software highlights engagement, risks, and other at-a-glance factors, such as burnout or churn potential," Yarotsky wrote. "Technology can boost current HR effectiveness and offer tools that, until recently, required enterprise-level analytics, which we're helping to introduce to the mid-market."
WestView Capital Partners manages $2.7 billion in capital across five funds.
"With the support and experience of WestView, we are poised to accelerate our growth and to continue executing on market tailwinds and the significant opportunities we have ahead of us," Brown said in Monday's statement.
Brown and Dave Nevogt founded Hubstaff in 2012.
"More brands are exploring how to manage and grow remote teams now than ever before. Even market observers bullish on 'return to office' policies note that occupancy rates are struggling to rise above 50% capacity, such as in the occupancy data that Kastle Systems publishes weekly," Brown said to MT Newswires. He noted that companies are downsizing or selling off real estate to salvage overhead office costs.
Office occupancy remained at 47.2% in the week ended August 28, according to Kastle System's 10-city Back to Work Barometer.
Copyright © 2023 MT Newswires. All rights reserved. MT Newswires does not provide investment advice. Unauthorized reproduction is strictly prohibited.