MT Newswires is the only premium, global financial news service covering the largest privately-held companies in North America.
While these closely-held firms often lead market and sector-driven changes, they tend to go largely unseen and unreported by the broader financial press. Original and unbiased coverage from an in-house team of veteran business reporters focuses on the financial strength of leading private companies in the US, including deep insight into earnings and revenue, deal-making, financing, executive-level moves and venture capital initiatives.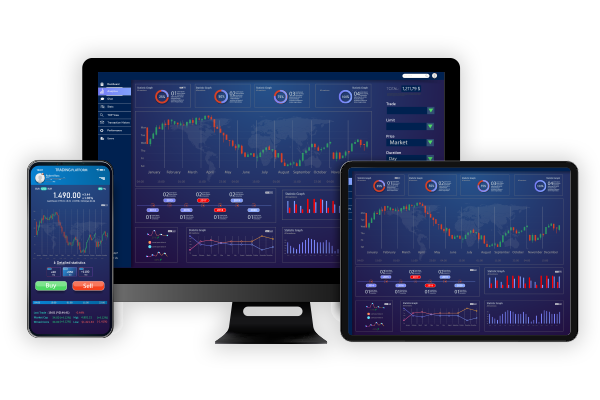 Live Briefs Private Company - US
Sourced from MT Newswires' staff reporter interactions with company leadership, industry analysts, and finance specialists, Live Briefs Private Company – US offers unparalleled value to its clients by providing comprehensive coverage of major developments at many of the largest private firms in the US.
A distinctive coverage universe, spanning individual US private companies within all sectors and industries;
Real-time, intra-day coverage of the top US-based private companies by revenues, with a particular focus on those companies with a fixed income component that is tradable;
Highlighting trends in private equity and capital venture flows;
Breaking News stories each and every day, covering financial releases, partnerships, sales agreements, new products, M&A, and C-level appointments in the private sector;
Research and interview-driven reports on notable companies, sectors, and trends, featuring exclusive commentary and insights from high-level executives and industry experts;
Comprehensive review and analysis of noteworthy funding rounds and Pre-IPO initiatives;
Zero Noise – No fillers or press releases; only original, market-relevant news and event analysis.
Sample Private Company News Stories
Redpanda CEO Gallego Reveals Funding Secrets and Future Roadmap
7/5/2023 7:09 AM EST
(MT Newswires) -- San Francisco-based Redpanda Data, an open-source distributed streaming platform, on June 27, successfully closed a Series C funding round, securing $100 million in investment. The funding round was led by returning investors Lightspeed Venture Partners, along with GV and Haystack VC.
MT Newswires was able to connect with Redpanda's founder and Chief Executive Officer Alex Gallego to gain insights into the significance of the recent funding round, Redpanda's perspective on the evolving venture capital market, and the company's future plans.
Redpanda, which raised $50 million in its series B funding round in February 2022, said it has experienced remarkable growth, with a five-fold increase in revenue and a doubling of its workforce in the past fiscal year. When asked about the factors that have contributed to this success, Gallego said one key factor contributing to Redpanda's growth was the launch of its product called BYOC (Bring Your Own Cloud), which has generated significant revenue and received enthusiastic response from customers.
"We launched a product in December called BYOC... That product alone now represents a huge, significant amount of the revenue growth for us," said Gallego, adding, "It's probably the most successful product launch that I've been part of." BYOC offers cost-effective solutions to CIOs, providing substantial cost reductions and garnering positive feedback from engineering teams. Redpanda's ability to deliver value to Fortune 5000 companies has been instrumental in its growth trajectory, the CEO added.
Gallego emphasized the importance of strategic partnerships and the company's consistent success in securing funding, highlighting that all of Redpanda's funding rounds have been "up rounds," indicating its strong performance and investor confidence. The Redpanda CEO further noted that the company's success has been driven by its ability to efficiently acquire customers and sustain exponential growth. When asked about post-money valuation, the CEO said they do not disclose it as a company policy. Gallego also discussed the company's vision to utilize funding to build a new "serverless" platform, designed to scale to zero dollars and offer highly cost-effective solutions for users.
Discussing the funding environment, Gallego expressed his perspective, "Funding will be concentrated among the winners... Companies that can efficiently acquire customers and grow exponentially... we will see a concentration of capital funding for those."
Regarding Redpanda's long-term vision, Gallego said that "With the tailwinds of generative AI and the market trends in streaming... I see Redpanda as the core foundational layer for how the future of applications will be built." Its robust and mission-critical infrastructure, coupled with its capability to process real-time data, positions Redpanda as a crucial component in building advanced and data-intensive applications, he added.
Gallego also highlighted Redpanda's commitment to IPO as the long-term exit vehicle, with the goal of not only achieving financial success but also revolutionizing how the world is built through its product vision. "The goal has always been to IPO the company," stated Gallego.
Copyright © 2023 MT Newswires. All rights reserved. MT Newswires does not provide investment advice. Unauthorized reproduction is strictly prohibited.
Liberty Mutual Insurance Cuts 370 Jobs in US
7/20/2023 12:26 PM EST
(MT Newswires) -- Liberty Mutual Insurance is laying off around 370 of its US staff as part of a restructuring of the company's US operations and senior management positions, a company spokesperson said Wednesday.
The redundancies follow merger and acquisition activity at the company over the past two years that saw it acquire stakes in companies including Ohio-headquartered property and casualty insurance holding company State Auto Group in an all-cash deal worth $1 billion in 2022.
"We have created a new business unit - US Retail Markets (USRM) - that will deepen the company's longstanding focus on personal and small commercial insurance lines in the US," a Liberty Mutual Insurance spokesperson said. "As a result, approximately 370 positions US-wide - under 1% of our global employees - have been eliminated across all functions, many of which are effective by the end of September." the spokesperson said.
USRM is the sixth-largest personal auto insurer, the third-largest home insurer, and the largest multi-line small commercial insurer in the US, with net written premiums of almost $30 billion in 2022, according to the company. The new unit will be headed by Hamid Mirza, previous president of the company's Global Retail Markets US division. Mirza will report to Liberty Mutual Insurance President and Chief Executive Officer Tim Sweeney. Sweeney this month unveiled organizational and management changes aimed at focusing the company on its long-term strategic markets to improve profits and foster innovation.
Under the organizational changes, the company's Asia Retail Markets division which handles the company's personal and small commercial insurance business in the region will join Global Risk Solutions, the company's global commercial and specialty division. Phil Hobbs, president and managing director of Liberty Specialty Markets, will be responsible for the company's international insurance business. Defne Turkes will stay in her position as president of Asia Retail Markets and will report to Hobbs, the company said.
Liberty Mutal Insurance's new Enterprise Transformation and Solutions enterprise, which is aimed at improving expenses and efficiencies and providing data science applications, will be led by Liberty Mutual Chief Operating Officer Jim MacPhee.
The company had $50 billion in annual consolidated revenue at the end of last year. It employs over 50,000 people in 29 countries. The company last month sold its Liberty Seguros division in Europe to Generali Group for an undisclosed sum. Last year it acquired insure tech platform Fetch for an undisclosed amount.
Copyright © 2023 MT Newswires. All rights reserved. MT Newswires does not provide investment advice. Unauthorized reproduction is strictly prohibited.
JM Family Enterprises Invests in Computer Vision AI Startup Skaivision
7/21/2023 7:33 AM EST
(MT Newswires) -- JM Family Enterprises made a strategic investment in Skaivision, participating as the lead investor in the startup's series A funding round, according to a July 11 statement.
The funding will provide the developer of computer vision AI technology with the necessary capital to accelerate its growth and research initiatives, enabling the company to scale its operations and cater to the demands of automotive dealer groups by boosting retail efficiency and enhancing the customer experience, the company said.
"Skai deep-learning AI platform transforms video intelligence into actionable real time insights with active alerts to identify possible frictions and inefficiencies," JM Family Chief Corporate Development Officer Pearl Percy told MT Newswires in an email response.
As part of the collaboration, Kai Ramadan, vice president of fixed operations for JM Family's subsidiary Southeast Toyota Distributors, will join Skaivision's board of directors. Ramadan, with over 35 years of experience, has a track record of driving revenues, improving profit contributions, and reducing expenses, Percy said.
Founded in 2021, Skaivision entered the AI industry in 2023 and its computer vision AI technology was "successfully implemented" in the auto retail industry through various use cases, JM Family said. "Dealer partner profitability has always been central to our success... Skai is a modern innovative approach to enhance auto dealership's biggest gross profit pool," said Percy.
Responding to a question about JM's plans to collaborate or integrate Skaivision's technology into their operations, Percy said, "We are exploring potential synergies within JM&A Group, Southeast Toyota Distributors and our port operations."
Founded in 1968 by Jim Moran, JM Family is a privately-held company with over 5,000 associates and $18 billion in revenue. "We are committed to growing in the auto industry and beyond. In the last 4 years we have expanded and invested significantly in our corporate development strategy, acquired 7 companies and taken minority positions in a portfolio of strategic investments," Percy said.
Mark Queen, CEO of Skaivision said JM Family is the "perfect partner for us in terms of mindset and responsible AI deployment. With their knowledge and extensive network, the synergies are limitless."
Copyright © 2023 MT Newswires. All rights reserved. MT Newswires does not provide investment advice. Unauthorized reproduction is strictly prohibited.
BMI Exploring Options Including Potential Sale Following Switch to For-Profit Model
7/26/2023 1:59 PM EST
(MT Newswires) -- Broadcast Music Inc., which represents the rights of songwriters including Taylor Swift, Rihanna and Ed Sheeran, is looking at strategic options including a potential sale, the music rights company confirmed to MT Newswires on Wednesday.
A successful change in BMI's business model has "intensified" outside interest, BMI Chief Executive Mike O'Neill said in a memo sent to the company on Tuesday that was also seen by MT Newswires. BMI ended a sale exploration in last August.
"Delivering for our affiliates is always our top priority, and we have a responsibility to engage in discussions with outside parties if they can help further that mission," O'Neill said in the memo. "That is exactly what we are doing right now, and no final decisions have been made."
BMI, controlled by several TV networks and radio broadcasters, looked into a sale when it was run as a nonprofit, under which it gave the majority of its profits to musicians and their publishers. The company switched to a for-profit model in October. Citing unnamed sources, Reuters said the company was again considering putting itself up for sale after exiting its exploration of options last year.
BMI has received interest from potential buyers, including private-equity firms, Reuters reported Tuesday. BMI was receiving advice from investment bank Goldman Sachs Group (GS), which aided the company when it explored its options last year, the report said.
BMI distributed and administered an all-time high of $1.47 billion to its songwriters, composers, and publishers in its fiscal year ended June 30, 2022, it said in its 2021-2022 annual report. Annual revenue totaled $1.57 billion in 2022, representing a 16% increase from the year-earlier period.
Parties that submitted BMI acquisition offers last year found it difficult to justify the more than $2 billion price tag the music rights company had sought, sources told Reuters.
"It's an exciting time for BMI and we're in a strong position. And the most important thing for us to do is keep focus and continue the great work that makes BMI the best [Performing Rights Organization] in the business," O'Neill wrote.
Goldman Sachs did not immediately respond to a request for comment from MT Newswires.
Price: $357.10, Change: $+2.40, Percent Change: +0.68%
Copyright © 2023 MT Newswires. All rights reserved. MT Newswires does not provide investment advice. Unauthorized reproduction is strictly prohibited.
Privately-Owned Convenience Stores Become Focus of M&A Activity
7/27/2023 10:25 AM EST
(MT Newswires) -- Private equity firm Capstone Partners has highlighted record mergers and acquisitions in the convenience store sector as the market consolidates and buyers seek to gain scale and location diversity.
"Financial buyers (private equity) have jumped into the space, attracted to the predictable, high cash flows and economies of scale," Capstone Partners said in a research note last year. "Convenience store operators have captured sustained growth in profitability, demonstrating the resilience of the sector amid inflationary challenges, supply chain disruptions, and labor shortages."
Warren Buffett's Berkshire Hathaway (BRK.A, BRK.B) paid $8.2 billion to raise its stake in Pilot Travel Centers at the start of this year to 80% from 39%. Love's Travel Stops said in April it completed the acquisition of EZ GO from Oklahoma-based Carey Johnson Oil Company. The acquisition includes locations on a turnpike, the first for the family-owned company that was founded in 1964.
Other notable acquisitions in the fuel and convenience store sector include Alimentation Couche-Tard's agreement to buy 112 fuel and convenience stores from MAPCO Express announced in April. The transaction will be financed with available cash and or existing credit facilities. Maverik Adventure's First Stop also acquired family-owned Kum & Go and its 400 sites from Krause Group in the same month. "The deal brings together two leading family-owned, customer-centric retailers and enhances both companies' distinct capabilities to create a differentiated value proposition," said analysts at Raymond James in a research note. "Additionally, with a combined footprint of over 800 stores spanning 20 states in the Midwest and Rocky Mountain regions, the transaction will mark the entry of eight new states of operation for Maverik," Raymond James analysts said.
Alimentation Couche-Tard also agreed in February to buy 45 fuel and convenience retail sites from Big Red Stores, founded in 1997 by Doug and David Hendrix. Global Partners (GLP) and ExxonMobil (XOM) signed an agreement in March to acquire 64 Houston-area convenience and fueling facilities from the Landmark Group. Global last year bought 120 retail sites across the Northeast and mid-Atlantic. BP Products North America a wholly-owned indirect subsidiary of BP (BP) purchased TravelCenters of America for $1.3 billion in cash. "The transaction significantly increases bp's convenience and mobility footprint across the US," Raymond James analysts said.
"Several transactions in recent years have demonstrated the strong multiples that can be achieved by privately owned businesses in the current M&A market. Large strategic buyers are not only pursuing transformative deals but also smaller acquisitions that provide enhanced penetration in new geographies or additional service offerings. Private equity firms, family offices, and sale leaseback buyers have also demonstrated a growing interest in the space which will expand the relevant buyer pool in future sale processes," Capstone Partners said.
Convenience store chain Sheetz announced store opening number 771 on July 25 in Marysville, Ohio. The location in Delaware Avenue is the latest to join the Sheetz family business empire that stretches back to 1952. That Sheetz uses its online and other marketing outlets to make clear it is on the search for additional sites as it is "continuously growing" speaks volumes for the sector.
Many convenience stores have been successful in fighting off competition from hypermarkets, supermarkets, and large retailers. A key to this success has been meeting changing customer demands, according to Brian Kimmel, Executive Vice President of the Association for Convenience & Petroleum Retailing (NACS). "Our industry remains highly entrepreneurial. We focus on our ever-changing customer needs," Kimmel told NACS' own publication this month. The sector has been able to keep its competitive advantage by providing clean and well-lit properties for customers, loyalty programs, mobile apps, and freshly prepared food, according to NACS.
Solid market fundamentals have also been highlighted in a July 19 report by Goldman Sachs. Convenience store beverage sales increased in the second quarter and retailers expect sales to grow around 6% this year, according to Goldman Sach's Beverage Bytes survey that polls around a quarter of the country's convenience stores. Sales are being led by energy drinks, a staple product for many highway motorists. Average weekly in-store revenue was up 2.6% in the first quarter, according to data company Skupos which tracks 15,000 small chain and independent stores.
US convenience in-store sales hit a record high of almost $303 billion last year, up 9% year-on-year and led by food service, according to NACS. The annual increase was led by sales of packaged beverages, snacks, and candy. Foodservice continued to grow as store owners focused on offering restaurant-quality food, NACS said.
Fuel sales by convenience stores gained 41% year-on-year to over $603 billion, led by higher gasoline prices. Convenience stores sell around 80% of all fuel purchased in the US. This helped growth in the number of stores last year, reversing four years of declines. There are around 150,000 convenience stores in the US, of which 60% are single-store operators, according to NACS. Store count increased 1.5% last year from a year earlier, led by an increase in single-store operators that now account for 60% of all convenience stores. Around 90% of stores are open 24 hours. Texas, California, and Florida are the largest convenience store markets.
Critically, many stores are family-founded and owned and initial public offerings don't appear to be an immediate priority. The larger oil and gas companies - whose gasoline many convenience stores sell - want to focus on the upstream side of the business and not the retail side where margins at the forecourt's pump are slim. Similarly, investors in food and retail have traditionally looked to hypermarkets and online retailers for growth rather than comfortable roadside parking lots offering bagels and sweet drinks.
Operating costs for convenience store owners are on the increase. Average salaries rose 9.1% for full-time and 12.6% for part-time employees to $14.33 an hour and $14.02 an hour respectively last year, according to NACS.
Convenience store owners have also experienced changes in customer behavior. A fall in tobacco smoking, more fuel-efficient vehicles and electric cars, and GPS apps on smartphones have all impacted behavior and customer needs. Convenience store owners also face the key challenge of how to adapt to potentially lower gasoline sales as the number of electrical vehicles on the road increase. Another challenge is posed by quick service restaurants, dollar stores, and drug stores which compete strongly in tougher economic times and tighter household spending.
Copyright © 2023 MT Newswires. All rights reserved. MT Newswires does not provide investment advice. Unauthorized reproduction is strictly prohibited.
Recent Private Company News Posts