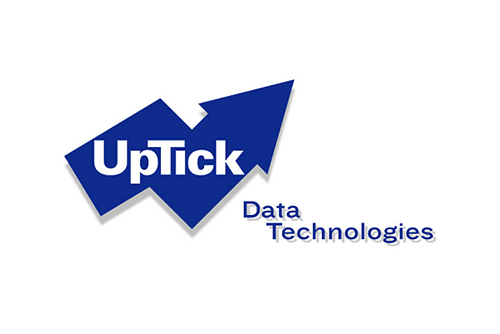 MT Newswires Selects UpTick Data for New Insider Trends Coverage
Bethesda, MD – February 7, 2017 – MT Newswires announced that it has selected UpTick Data Technologies to provide its enhanced Insider Trends coverage for inclusion in its Live Briefs PRO North America and Live Briefs PRO Global Markets news services.
Live Briefs PRO gives financial professionals comprehensive real-time coverage of the North American, UK and Global financial markets at a fraction of the cost of most other industry news services. Live Briefs PRO provides multi-asset class breaking news and analysis of US, Canadian and UK equities, exchange-traded funds (ETF), commodities, fixed income, FX, and
economic data, providing financial advisors and investment professionals with real time insights on all the major asset classes and economies.
"UpTick is excited to partner with MT Newswires as the first major news service to distribute our Insider Transaction news," said Mike Iapalucci, Partner at UpTick Data Technologies. "Our approach to the news business is extremely complementary as both UpTick and MT Newswires recognize that today's market professionals require not only timely news, but comprehensive coverage along with insights [news, coverage, and insights] not available from other sources."
Utilizing public data combined with proprietary automated text generation technology, UpTick provides the most timely, comprehensive and relevant corporate insider trends news currently available. Utilizing open data and automated text generation also delivers a significantly higher value proposition to clients versus traditional financial newswires.
"We are very pleased to be working with UpTick Data to produce our new Insider Trends coverage, a faster and vastly more comprehensive view of insider buying and selling than what's available elsewhere. From investment advisors looking for new clients to professional traders and quants seeking an edge, our Insider Trends news is seeing rapid adoption," said Brooks McFeely, Founder & CEO, MT Newswires."

About MT Newswires
MT Newswires is a leading source of original, forward-looking, multi-asset class news and analysis of developed capital markets and economies globally. The Live Briefs news services are offered on most of the leading wealth management, research and trading platforms in North America and Europe.
To learn more about MT Newswires or to get free trial of the Live Briefs news service, visit www.mtnewswires.com or contact sales@mtnewswires.com.

About UpTick Data Technologies Inc.
UpTick Data Technologies automates the process of creating commentary on investment products through the use of "rules based text generation" technology. Incorporating data from open sources such as the SEC and vendors including Morningstar and Thomson Reuters, UpTick's solutions are used by leading investment managers, financial advisors and news services.
For more information or to download sample commentary and reports, please visit www.uptickdata.com.

Media contacts:
MT Newswires:
Samantha Schultheis
sschultheis@mtnewswires.com
UpTick Data:
Mike Iapalucci
miapalucci@uptickdata.com