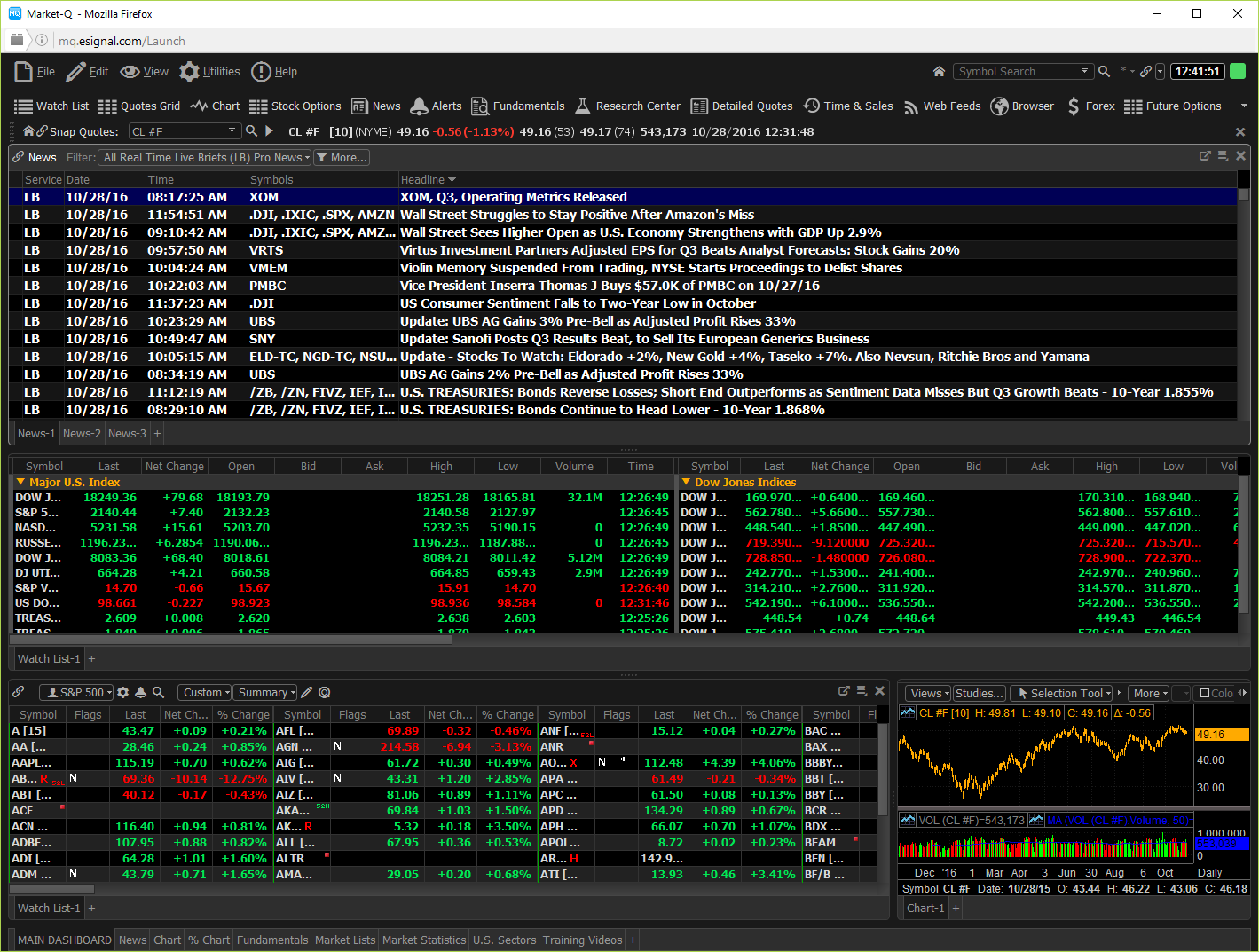 Interactive Data's Market-Q Provides More Choice to Clients By Integrating News Content from MT Newswires
New York, February 25, 2014 — Interactive Data Corporation today announced the integration and delivery of MT Newswires' Live Briefs® PRO news content into the Market-Q SM real-time streaming market data platform and Market-Q Mobile. Live Briefs PRO gives wealth management professionals comprehensive real-time coverage of the North American markets. In line with Interactive Data's commitment to seek partnerships that enhance its users' experience, Market-Q's integration of Live Briefs PRO offers a premium news service at a fraction of the cost of most other industry news services.
Live Briefs PRO provides multi-asset class breaking news and analysis of U.S. and Canadian equities, exchange-traded funds (ETF), commodities, fixed income, FX, and economic data, providing advisors and investment professionals with an additional venue for obtaining relevant content.
"Interactive Data's innovative technology helps our clients access company and market news in a cost-effective manner," said Dennis Layden, Director, Customer Technology Solutions for Pershing LLC, a BNY Mellon company, which utilizes Market-Q in its offering to wealth management professionals.
Market-Q is Interactive Data's fully-hosted, web-based real-time streaming quote service that provides advisors with the research and tools they need to perform. The service requires no software to install or maintain, which can help advisory firms reduce data and infrastructure costs.
"We've expanded the news content provider options available to our customers through our partnership with MT Newswires. Live Briefs PRO provides a premium news service at an affordable rate," said Bill Chambers, Vice President and General Manager for Interactive Data's Wealth Management Solutions. "We're excited to offer this new content to our rapidly growing subscriber base."
Live Briefs PRO is also available via Interactive Data's web-based solutions, which integrate global financial information and proprietary content into customized and fully hosted portal and terminal solutions for retail banks, private banks, investment companies, online brokers, exchanges and media portals.
"We are very pleased to be working with Interactive Data in providing buy- and sell-side investment professionals with lower cost alternatives for professional grade real-time North American news and analysis," said Brooks McFeely, Founder & President, MT Newswires. "The combination of Live Briefs PRO with Market-Q and Interactive Data's Press Release web-based solutions offers a strong, competitively priced alternative to other well-known desktop applications in North America."
About Interactive Data Corporation
Interactive Data Corporation is a trusted leader in financial information. Thousands of financial institutions and active traders, as well as hundreds of software and service providers, subscribe to our fixed income evaluations, reference data, real-time market data, trading infrastructure services, fixed income analytics, desktop solutions and webbased solutions. Interactive Data's offerings support clients around the world with mission-critical functions, including portfolio valuation, regulatory compliance, risk management, electronic trading and wealth management. Interactive Data has over 2,500 employees in offices worldwide. For more information, visit www.interactivedata.com.
About MT Newswires
MT Newswires, a division of MidnightTrader, Inc., is a leading source of real time US and Canadian stock market news to US and Canadian banks, brokerages, investment advisors and market data platforms. Visit www.MTnewswires.com or contact Business Development at 888-559-0073 Ext. 3 to learn more about MT Newswires and the Live Briefs North American news service.