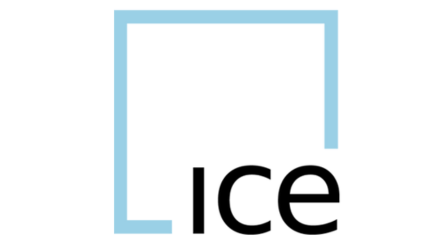 MT Newswires Accesses ICE Climate Risk Score to Report on Climate Risk Analysis for Municipal Bonds
MT Newswires, a leading producer of real time global financial news, is accessing Intercontinental Exchange, Inc.'s (ICE) Physical Climate Risk Scores to report on climate risk analysis for municipal bond offerings in the United States.
ICE Physical Climate Risk Score ranks municipal bond offerings based on their exposure to floods, wildfire and hurricanes. For example, locations with a component Physical Climate Risk Score of 3.0 or higher out of 5.0 indicate high physical climate risk due to weather and fire-related events.
"Using ICE Physical Climate Risk Scores as part of MT Newswires' climate risk analysis offers our clients a level of transparency in the municipal bond sector not previously available in the financial news industry," said Brooks McFeely, CEO of MT Newswires." "The ability to score climate risk is a useful tool to help investors in their assessment of a security's near- and long-term potential. We see this news product as not only a benefit to municipal bond investors but also as a first step in quantifying how climate-related events can impact investments in a broad array of asset classes," McFeely stated.
We're excited to expand our relationship with MT Newswires to make Physical Climate Risk data more accessible," said Larry Lawrence, Head of Sustainable Finance Products at ICE. "This collaboration is an important step in providing climate risk transparency across various fixed income asset classes, which can help identify opportunities to support municipalities' adaptation and mitigation strategies."
MT Newswires' global network of journalists spans more than 25 countries and produces original, noise-free intra-day commentary and breaking news on a wide range of topics, including equities, fixed income, commodities, foreign exchange (FX), the global economy and more throughout North America, Europe and Asia.
MT Newswires licenses its news in flexible feed formats and delivery options, including API, FTP and RSS. These allow for quick and easy integration into any desktop, AI-driven home devices or mobile platforms.
About MT Newswires
Founded in 1999, MT Newswires is a recognized leader in original and unbiased global capital market, business, and financial news. The Company's expanding global network of financial journalists and economists produces real-time, multi-asset class news in over 170 distinct categories to cater to the diverse and evolving needs of the global investment community. MT Newswires powers most of the largest banks, brokerage, professional market data, trading, wealth management and research applications globally.
About Intercontinental Exchange

Intercontinental Exchange, Inc. (NYSE: ICE) is a Fortune 500 company that designs, builds and operates digital networks to connect people to opportunity. We provide financial technology and data services across major asset classes that offer our customers access to mission-critical workflow tools that increase transparency and operational efficiencies. We operate exchanges, including the New York Stock Exchange, and clearing houses that help people invest, raise capital and manage risk across multiple asset classes. Our comprehensive fixed income data services and execution capabilities provide information, analytics and platforms that help our customers capitalize on opportunities and operate more efficiently. At ICE Mortgage Technology, we are transforming and digitizing the U.S. residential mortgage process, from consumer engagement through loan registration. Together, we transform, streamline and automate industries to connect our customers to opportunity.
Trademarks of ICE and/or its affiliates include Intercontinental Exchange, ICE, ICE block design, NYSE and New York Stock Exchange. Information regarding additional trademarks and intellectual property rights of Intercontinental Exchange, Inc. and/or its affiliates is located here. Key Information Documents for certain products covered by the EU Packaged Retail and Insurance-based Investment Products Regulation can be accessed on the relevant exchange website under the heading "Key Information Documents (KIDS)."
Safe Harbor Statement under the Private Securities Litigation Reform Act of 1995 -- Statements in this press release regarding ICE's business that are not historical facts are "forward-looking statements" that involve risks and uncertainties. For a discussion of additional risks and uncertainties, which could cause actual results to differ from those contained in the forward-looking statements, see ICE's Securities and Exchange Commission (SEC) filings, including, but not limited to, the risk factors in ICE's Annual Report on Form 10-K for the year ended December 31, 2022, as filed with the SEC on February 2, 2023.


MT Newswires Media Contact
Samantha Schultheis
press@mtnewswires.com
ICE Media Contact
Isabella Bezzone
+1 212 748 3948
isabella.bezzone@ice.com