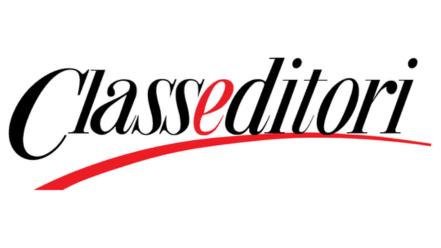 MT Newswires and Class Publishers Enter into Strategic Partnership
Bethesda/Milan, May 3, 2023 -- MT Newswires and Class Editori today announced a strategic partnership under which MF Newswires, Class Editori's real-time economic-financial news agency, will translate MT Newswires' global financial news into Italian for distribution to its clients. In turn, the Italian agency will provide MT Newswires with Italian translations of its news to redistribute to its foreign clients.
Under the terms of this new partnership, MT Newswires, the world's leading producer of original, real-time financial news, will from May 1 provide Class Editori, Italy's leading multimedia publisher specializing in financial information, with access to its most comprehensive service, which provides news and commentary on financial markets and economies globally.
Founded in 1999, MT Newswires, through a network of correspondents spread across more than 25 countries provides original commentary and breaking news on a wide range of topics, including equities, fixed income, commodities, foreign exchange, the global economy and more. Platform and app providers around the world incorporate MT Newswires news feeds internally, enhancing the customer experience with comprehensive news coverage in North America, Europe, and Asia.
The news feed, translated into Italian, will be distributed to bank, broker and asset manager clients of MF Newswires' real-time news service, along with content produced by the Italian newsroom. The same translated stories will then be redistributed to MT Newswires to offer to its clients.
The alliance is a key event in MT Newswires' expansion into European markets. With bureaus covering the equity and debt markets of all major European stock exchanges, as well as extensive economic coverage across the continent, MT Newswires is continuing with its growth plans to distribute news in both English and each country's national language. The distribution reach of Class Editori's content in Italy, combined with MT Newswires' unparalleled coverage of global markets, is a partnership that demonstrates that cooperative agreements between the various news platforms will only better serve customers who need real-time access to developments in global markets.
"Detailed, fast, fact-based information is a fundamental requirement for serving vibrant financial markets," said Brooks McFeely, founder and CEO of MT Newswires. "MT Newswires and Class Editori embrace this belief as a cornerstone for reliable news coverage. Adding Italian translation to our news feed ensures that investors are on a level playing field and that no market has an investment advantage due to language," McFeely said.