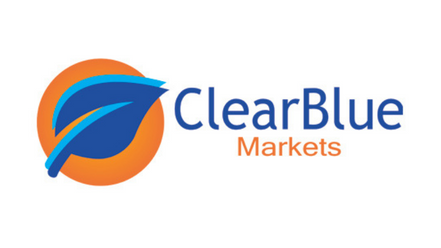 MT Newswires Partners with ClearBlue Markets to Provide Carbon Markets Coverage to Investment Community
BETHESDA, Md., [February 16, 2023] -- MT Newswires, a leader in original and unbiased business and financial news, has partnered with global carbon markets experts, ClearBlue Markets, to offer clients comprehensive coverage of carbon markets. This includes insights and data on the volume of carbon credits issued and retired weekly as well as key drivers for price fluctuations of carbon credits. Through this partnership, MT Newswires can provide market participants with a thorough understanding of the impacts that carbon credits can have on their investment decisions.
MT Newswires delivers premium intra-day commentary and breaking news on a wide range of topics, including equities, fixed income, commodities, foreign exchange (FX), global economics, and more. Platform and application providers incorporate the news feeds into their offering, enhancing the user experience with news coverage of North America, Europe, and Asia, focusing on the most actively followed and traded securities in developed markets and economies.
"We're very excited that our journalists are able to leverage the deep and timely insights on the rapidly evolving carbon credit markets from ClearBlue Markets," says Brooks McFeely, Founder and CEO of MT Newswires. "Our clients rely on us for timely, actionable, and critically important news and analysis from leading experts in every industry. We recognize that ClearBlue Markets has established itself as the industry leading authority in carbon markets."
"Global carbon markets – both the compliance and voluntary components - continue to grow and will play a more and more important role in company decisions as we continue to confront the challenge of climate change. ClearBlue Markets arms companies with the tools to make the best decisions about their carbon compliance and net-zero strategies," says Michael Berends, CEO of ClearBlue Markets.
"ClearBlue Markets believes that MT Newswires is an ideal partner based on their commitment to timely and unbiased market information to provide us a platform to increase carbon market transparency, awareness and trust to the benefit of the environment and carbon market participants broadly," says Fiona Oliver-Glasford, COO of ClearBlue Markets.

About MT Newswires
Founded in 1999, MT Newswires is a recognized leader in original and unbiased global capital market, business and financial news. The Company's expanding global network of financial journalists and economists produces real-time, multi-asset class news in over 160 distinct categories to cater to the diverse and evolving needs of the global investment community. MT Newswires powers most of the largest banks, brokerage, professional market data, trading, wealth management and research applications globally.

About ClearBlue Markets
ClearBlue Markets is an award-winning, leading carbon market specialist company, covering all European and North American carbon compliance regimes. ClearBlue Markets offers unparalleled expertise in all aspects of carbon pricing markets ranging from policy through to compliance management, trading and offset development.
Since 2000, ClearBlue Markets' team has been devoted to providing integrated and cutting-edge solutions to capture and manage carbon value, including risk management, trade strategy optimization, carbon emission reduction origination, offset pricing insights, and full-suite advisory services.