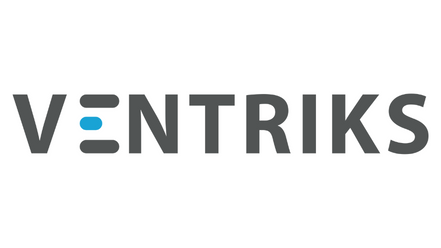 Ventriks and MT Newswires Announce Data Partnership
London, UK [March 3, 2023] -- Ventriks, a cloud data technology company, is delighted to announce a new partnership with MT Newswires, adding their industry-leading, real-time global business and financial news to the Ventriks Data Platform and Data Marketplace.
MT Newswires delivers premium intra-day commentary and breaking news on a wide range of topics, including equities, fixed income, commodities, foreign exchange (FX), global economics, and more. Platform and application providers incorporate the news feeds into their offering, enhancing the user experience with breaking news coverage of capital markets and economies throughout North America, Europe, Middle East, Africa and Asia.
Under this new partnership, MT Newswires' premium, flagship news services will be available through the Ventriks Data Platform (VDP), giving users access to over 160 unique categories of critically important, time sensitive news for the investment community. With original-source, real-time news from MT Newswires' global network of financial journalists and economists, users will have up-to-the-minute market knowledge at their fingertips.
Ventriks Data Platform (VDP) is a cloud-native and cloud-agnostic solution, built for data teams by data teams, that enables users to work and collaborate with any data, unbounded by scale, performance, and flexibility. VDP offers a faster and more efficient platform to ingest, transform, and orchestrate data workloads with no-code data connectivity and engineering, automated inter-application workflow and powerful data targeted components.
Ventriks Data Marketplace (VDM) provides data partners the opportunity to attract and engage with a wider audience and our clients to have a better experience in sourcing, monetising, procuring, and sharing data content.
We are thrilled to offer real-time news to our users," said Richard Quigley, CEO Ventriks "Our Customers can consume this highly categorised and trusted data through the Ventriks Data Platform into their algorithms, machine learning modelling (sentiment analysis), back testing News behaviour to market dynamics or directly as a user readable format". Quigley continued "Combined with the trusted and leading authoritative market data available from the Ventriks Data Marketplace, Customers now can make data-driven decisions based on the most current information available providing real-time insights, improved decision making and competitive advantage."
"We're excited to establish this partnership. Ventriks' cloud delivery capabilities offer a new and exciting news delivery option for our clients in Europe and around the globe.," said Brooks McFeely, CEO of MT Newswires. "Through this partnership, we are increasing the value of our news services with the innovative and cost effective integration and delivery options available through Ventriks."
About Ventriks
Ventriks help customers accelerate and enable actionable information with the cloud-native Ventriks Data Platform. Unbounded by scale, flexibility and data type, organisations can extend and mature their data management and analytical workloads using data-application ready connectors, automated workflows and an advanced business rules management system, supported by a Data Marketplace. Ventriks powers the complete data journey across all industries and geographies.
Contacts
Ventriks
Richard Quigley
+44 7947 475411
press@ventriks.com