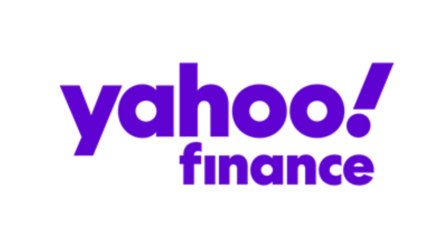 Yahoo Finance Video-on-Demand Now Available with MT Newswires' News Services
BETHESDA, Md. (September 27, 2023) –- MT Newswires is now offering compelling video content within its Live Briefs PRO premium global news feed solutions. The combination of real-time, multi-asset class business and financial news from MT Newswires and engaging video clips from Yahoo Finance promises an impactful multimedia news experience on client platforms across financial services.
Now powering most of the largest banks, brokerage, wealth management and research applications globally, MT Newswires delivers intra-day commentary and breaking news with images – and now Yahoo Finance Video clips – on an expansive list of U.S. companies and topics, including equities, fixed income, commodities, FX, global economics, ESG, and more.
Featuring a diverse range of video content including interviews with financial experts, CEOs, and industry leaders, as well as market analysis, educational videos, and segments on various aspects of personal finance and investing, Yahoo Finance videos are a powerful complement to MT Newswires' original and unbiased coverage of the business and financial market insights that make a difference to investors each and every business day.
"We couldn't be more excited about working with one of the most recognized names in business news to enable our clients to build the next generation of desktop and mobile market news experiences," said Brooks McFeely, MT Newswires' Founder and CEO. "Combining our premium, global financial news with best-in-class video from Yahoo Finance will enable our clients to build highly engaging and differentiated news experiences for their clients."
"As Yahoo Finance continues to roll out new programming and to curate timely stories for investors of all levels, we're always aiming to expand our reach," said Tapan Bhat, President and General Manager of Yahoo Finance. "This partnership with MT Newswires allows us to bring our video content directly to its highly engaged audiences who are looking for the most relevant and up-to-date news on market trends, investments and more."
About MT Newswires
MT Newswires is a recognized leader in original and unbiased global financial news. The Company's expanding global network of financial journalists and economists produces real-time, multi-asset class news in over 170 distinct categories to cater to the diverse and evolving needs of the global investment community. Now serving most of the largest banks, brokerage firms and professional market data, trading and research applications in the world, MT Newswires has proven to be disruptive in an industry with few competitors. Visit www.mtnewswires.com for more information or request a demo.
About Yahoo
Yahoo serves as a trusted guide for hundreds of millions of people globally, helping them achieve their goals online through our portfolio of iconic products. For advertisers, Yahoo Advertising offers omnichannel solutions and powerful data to engage with our brands and deliver results. To learn more about Yahoo, please visit yahooinc.com.