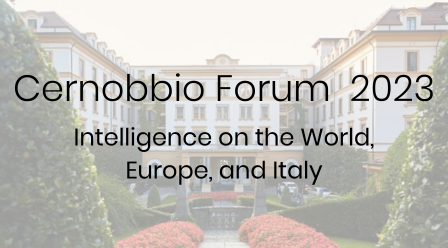 MT Newswires Exclusive: AI Likely to Enhance Drug Development Process, Novartis Italy President Confalone Says
(MT Newswires) -- Artificial intelligence advancements may optimize processes by which new drugs are developed and brought to market, Valentino Confalone, the president of Novartis (NVS) Italy, said in an exclusive interview with MT Newswires at The European House - Ambrosetti Forum in Cernobbio, Italy.
"As an industry we are unadvanced in the use of AI in the development, in the selection of new molecules," Confalone said. "That's a process that is super important for us because the time to develop a new pharmaceutical product is getting longer and longer.
"So being able to reduce and make more efficient the first part of the development that is the screening of the molecules with higher potential for success is being hugely improved by AI. It's a process that is just starting but we are already leveraging it a lot."
Confalone said it takes around 10 years to develop a new product, but there's room for acceleration in several stages of the process. After a drug has been authorized by the European Medicines Agency or the US Food and Drug Administration, then approved in various countries, there can be a "lag" in the last step before the drug becomes available for patients, he said.
"In [those] areas we believe that there is significant space for improvement," Confalone said.
While the possibilities of AI cannot be underestimated, decisions need to be made by humans and not machines, he said.
"Putting together data that AI can then use in an effective way is super, super-important," he said. "One element that we (must not) forget is that you can't let AI make all decisions. It has to be a support for decisions. In the end it has to be made by humans at whatever step of the process."
Novartis Italy has an innovation created specifically to improve the patient journey and analysis of the data, Confalone said.
"Effective analysis of the data also through AI can definitely give us a lot of solutions, a lot of ideas of how [to] make that process improve, how to bring the patients more effectively to the best treatment, to the best cure, the best support from the end system so yes I do see a local level, Italian level use of AI related in that area," he said.
Novartis in late 2022 unveiled plans to transform into a pure-play innovative medicines business with a focus on five core therapeutic areas: cardiovascular, immunology, neuroscience, solid tumors and hematology.
Along with what it described as two established technology platforms for chemistry and biotherapeutics, three emerging platforms for gene and cell therapy, radioligand therapy and xRNA were being prioritized for research and development and manufacturing scale.
Radioligand therapy precisely delivers radiation to tumor cells while minimally affecting surrounding healthy cells, and xRNA as therapies are designed to block the production of disease-related proteins by targeting ribonucleic acid, which is present in all living cells.
The company generated $13.62 billion in sales globally during the second quarter of the year, up 7% from $12.78 billion in the corresponding quarter a year earlier. Core earnings per share rose 17% to $1.83 during the quarter from $1.56 a year earlier.
Price: $98.63, Change: $+0.29, Percent Change: +0.29%
Copyright © 2023 MT Newswires. All rights reserved. MT Newswires does not provide investment advice. Unauthorized reproduction is strictly prohibited.