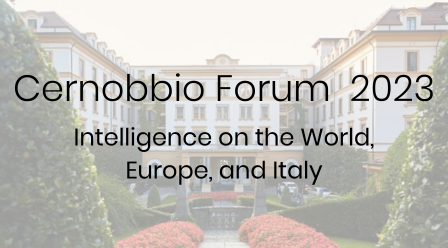 MT Newswires Exclusive: Unlocking Value From Data Will Boost Revenue, Accelerate R&D, HPE Italy CEO Bassoli Says
(MT Newswires) -- Creating value from data will help companies drive productivity, boost sales and accelerate research and development, Hewlett Packard Enterprise (HPE) Italy Chief Executive Officer Claudio Bassoli told MT Newswires in an exclusive interview at The European House - Ambrosetti Forum.
Organizations with the highest ranking in a survey published in December 2022 that looked at firms' abilities to tap value from data stood to see commercial gains, he said.
"Companies that rank more close to 5 [the highest rating in the survey's scale] increase productivities a lot -- sales by 30%, the speed of the R&D by 70%," Bassoli said.
Conducted by YouGov on behalf of HPE in October and November last year, the survey was based on a maturity model developed by the company that assessed an organization's ability to create value from data based on strategic, organizational and technological criteria. More than 8,600 decision-makers from across industries and the public sector in 19 countries were polled.
Three factors are hindering organizations' data maturity, Bassoli said.
"One is the education - to learn how to use the data, how to extract value from the data," he said. "The second is telecommunications because in order to extract value the data needs to flow, information needs to flow, which means we need to have a very speeded-up telecommunications structure.
"The third is about AI and supercomputing. Because, in order to have the value of this data, we need to use power in order to process the data and the algorithms to extract the value."
Supercomputers have seen a quantum leap in the past five years. Hewlett Packard Enterprise's Frontier supercomputer at the US Department of Energy's Oak Ridge National Laboratory in Tennessee can do a quintillion calculations per second -- an unprecedented level of computing performance known in the industry as "exascale."
The computer can do calculations in a second that would take the entire population of the Earth more than four years to solve, according to the Oak Ridge National Laboratory.
"It means that we are able to do around one billion billion operations in a second," Bassoli said. "This is necessary when we want to process big amounts of data like in AI."
Supercomputers can be applied across several industries from health care where they can be used for genome sequencing to the weather sector where they can predict where and when extreme weather conditions will hit.
Bassoli said to take full advantage of the opportunities the computers offer, a high-level plan is required at the national level.
"What we need is absolutely a country plan on supercomputing and AI and to increase the cultural [understanding of] how to use supercomputing," he said.
This would bring together public and private stakeholders as well as universities to develop a common vision, Bassoli said.
Hewlett Packard Enterprise Italy has seen a large uptick in the use of the company's edge-to-cloud platform HPE GreenLake, he said.
Rolled out in 2017 as a cloud platform offering a suite of pay-per-use solutions, it has expanded to offer an array of software and infrastructure as a service. In December, HPE GreenLake added application, analytics and developer services to the offering.
"What we are seeing is a big, big increase of this kind of usage of the cloud computing with this as a service model," Bassoli said. "This allows and helps the customer to speed up the digital transformation. [Customers] can use these kinds of cloud services from day zero because they don't need to move data, they don't need to change applications and so on."
Hewlett Packard Enterprise defines edge computing as a form that's done on-site or near a particular data source, minimizing the need for data to be processed in a remote data center.
The company said in its third-quarter results published at the end of August that the annualized revenue run-rate for HPE GreenLake was up 48% year over year and HPE GreenLake as-a-service orders jumped by 122% annually.
Bassoli said the company will focus in the months ahead on maximizing opportunities presented by the acquisition of private cell network technology provider Athonet, which was completed in June. The private cellular market is expected to be worth more than $1.6 billion by 2026 for core networking alone, according to a report by market intelligence provider International Data Corporation.
Price: $17.26, Change: $-0.08, Percent Change: -0.46%
Copyright © 2023 MT Newswires. All rights reserved. MT Newswires does not provide investment advice. Unauthorized reproduction is strictly prohibited.