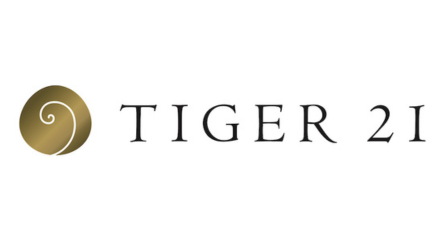 Private Equity, AI, and the 'Moment Everything Changes': 4 Questions for Head of Ultra-Rich Investors Network Tiger 21
(MT Newswires) -- While private equity endures a slowdown, it's still the asset class of choice for ultra-wealthy investors exploring dazzling prospects in artificial intelligence and beyond, says the head of Tiger 21, a network where membership requires at least $20 million in liquid assets.
Tiger 21 Founder and Chairman Michael Sonnenfeldt (pictured below) has the pulse of wealthy investors as the network he started with six other entrepreneurs comprises 1,300 members and moves into its 25th year in 2024. Tiger 21 members have a collective net worth of $150 billion, and the average member's investable net worth is $100 million.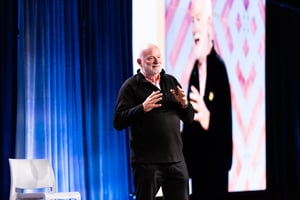 "The overwhelming majority [of Tiger 21 members] are entrepreneurs who have built extraordinary businesses. When they sell their business, in that moment, everything changes because they go from being wealth creators to wealth preservers," Sonnenfeldt said in a recent interview with MT Newswires. Sonnenfeldt is also chairman of MUUS Climate Partners, which in March closed its $50 million MUUS Convergence Fund II for green technology startups nearing commercialization.
The proportion of private equity increasing to 30% from 10% over the last 10 to 15 years is the most significant shift in Tiger 21 members' investment portfolios, he said. "We've never had any change remotely as big as that," he said. "The growth in private equity is because many of our members want to roll up their shirt sleeves and really get involved in a business. When you buy a public stock, you're the last to know of a problem because nobody wants to admit anything," he said.
Fast-rising interest rates and elevated inflationary pressures have hurt private equity deals, valuations, and capital raises. But Sonnenfeldt said Tiger 21 members have the long view in mind when they meet in over 100 groups that gather in more than 45 cities worldwide. Membership is $33,000 annually in the US or the local equivalent internationally and requires an extensive background check.
Sonnenfeldt talked to MT Newswires about private equity and Tiger 21 in a Q&A edited for clarity and length.
MT Newswires: What has been drawing wealthy investors into private equity spaces over the years?
Sonnenfeldt: "We've been in a low interest-rate environment, although interest rates are a little higher now. Generally, people who previously sold their businesses had done so in their late 50s or early 60s. Very often, they could have a pension plan or put money into fixed income and earn enough to satisfy their financial needs. But the lower interest rates went, people who were investors were forced to reach for risk to get higher returns to meet their financial needs.
The second thing is that in the age of globalization, the ability to scale a business to create great wealth occurs much earlier in life. Somebody in their early 50s is more likely to go into another business as an investor or even to start a business, and those push people into private equity. They believe that small businesses are the ones that scale to create outsized returns. If you looked at Tiger members' private equity exposure, it would be skewed to direct investments, small funds, and outright ownership of businesses."
MT Newswires: Everybody's talking about AI. What other sectors or industries are your members excited about - or is AI the dominant theme?
Sonnenfeldt: "AI is an important theme. As an aside, there's a unique situation with AI unlike prior waves of technology investing because the main players are Microsoft (MSFT), [Alphabet-owned] Google, and Facebook," which now trades as Meta Platforms (META). "So unlike prior technologies, people primarily focused on AI can invest in behemoth technology companies and get incredible exposure to AI. In the past, for certain technologies, you could only invest in startups, and if the startups were successful, the rates of return would be higher but with dramatically more risk.
One of the largest areas for private equity is healthcare and generally technology, not just AI, because of scalability. A drug can scale around the globe and, therefore, the returns are extraordinary. One of the emerging themes is climate investing. We'll spend more money, trillions of dollars every year, in the next 20 years than has been spent in the last 100 years to modernize the global electrical distribution system. There's an extraordinary growing interest in climate areas."
MT Newswires: The Federal Reserve has a higher-for-longer outlook on interest rates. How concerning is that for Tiger 21 members?
Sonnenfeldt: "Our members have over 50% exposure just to private equity and real estate - industries are driven by interest rates. When I made the comment [to CNBC] that 'private equity is king,' for 23 years, real estate was king. It only was toppled in the last two years as private equity rose to 30%. Real estate fell from 30% to about 25% right now. Our members lightened up on real estate precisely because interest rates have risen, and we don't know how to predict it perfectly. You have to include the possibility that rates will go even higher."
MT Newswires: What differentiates Tiger 21 from other networks for high-net-worth investors?
Sonnenfeldt: "There is only one organization that has focused on a moment. It's the moment that an entrepreneur sells a business and becomes a wealth preserver. In that moment, everything changes. I think Tiger 21 has built a culture where we understand the transformation that occurs in that moment better than any organization on the planet."
Copyright © 2023 MT Newswires. All rights reserved. MT Newswires does not provide investment advice. Unauthorized reproduction is strictly prohibited.